General
3rd NEW Bus joins the Fleet!
7 months ago Wed 29th Sep 2021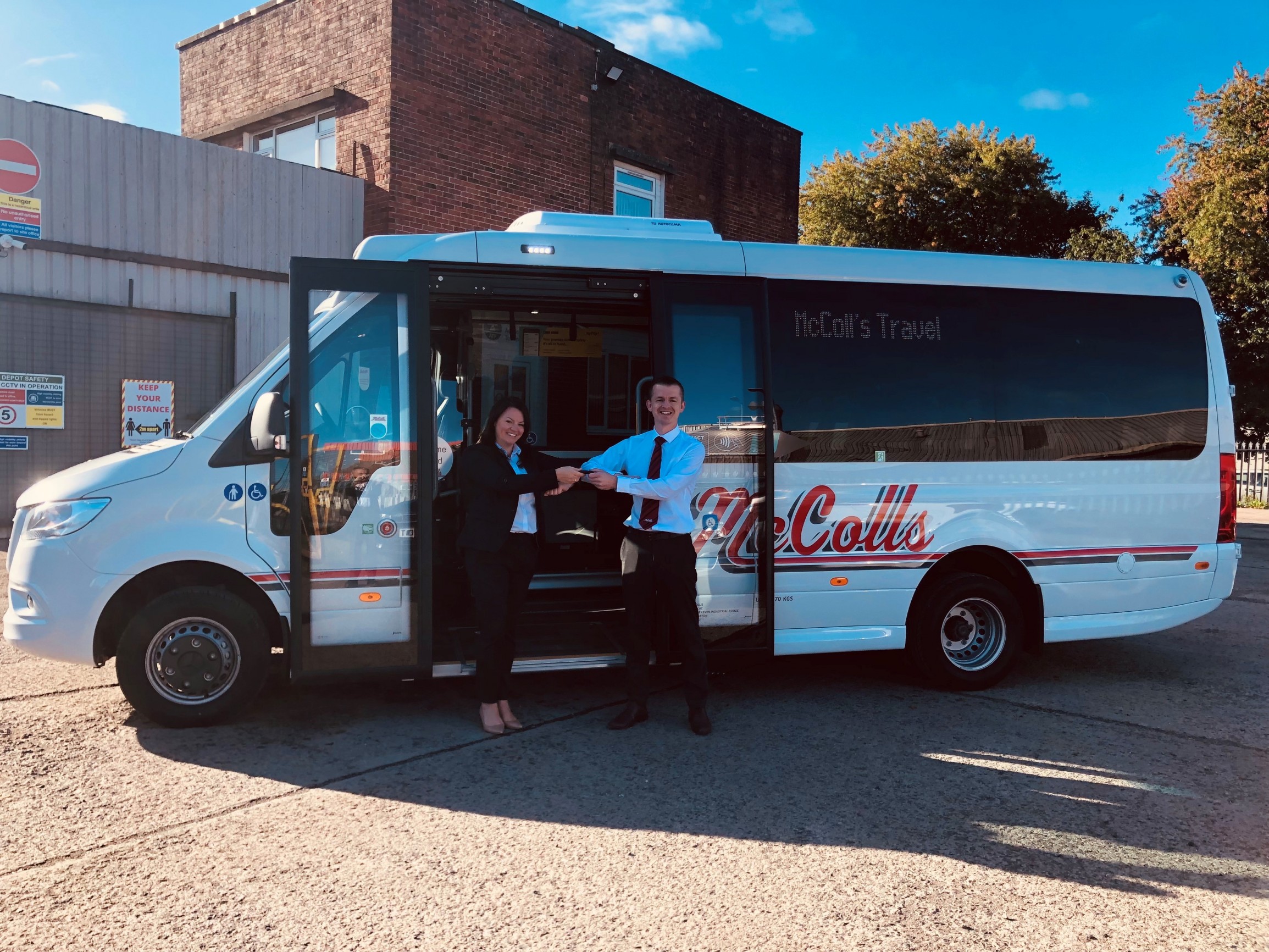 McColl's are delighted to welcome the 3rd brand new bus to our fleet! This completes a recent investment of over £325K in new vehicles helping to lower emissions with the latest Euro 6 engines. This includes an Optare Solo for Service 84 and 2 x EVM Mercedes Citylines earmarked for Services 141 & 47/47A.
Pictured is the 2nd luxury EVM Mercedes Cityline being handed over by Lorna Miller from EVM and Liam McColl, our Managing Director.
The Cityline is a low emissions 18 seater vehicle with USB charging points, luxury leather seats, laminate flooring, air conditioning and panoramic windows.

We also have the latest CCTV systems installed to ensure safety for our passengers and staff.
Liam McColl, Managing Director comments:
"We are delighted with the arrival of our second brand new EVM Mercedes Cityline. It's become the perfect choice for us offering luxury, comfort and reliability for our customers and being able to use on a variety of work.
The EVM team have been great and we look forward to working with them again in the near future."
We continue to invest in our fleet with electric buses next on the agenda. Progressing our start on creating a zero emissions fleet!